Testimonials: The Harmony Omega
Some Harmony Omega owners are prepared to communicate via email. The contact details are at the end of each testimonial.
The Harmony Omega hangs in my house since the 19th of December 2011.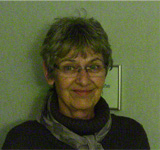 In a very short time I noticed that aggressiveness in our house, especially from my "better half" dramatically reduced. This is a very great relief to me. Calmness and tolerance can expand themselves more and more. Even the ability to discriminate between important and unimportant things is gretly enhanced and many problems now just seem to resolve themselves.
For me, the investment has certainly been worthwhile.
Curiously, several house owners in my street have begun to repair and redecorate their homes!?
The inner and outer "re-ordering" appears to proceed unhindered.
Interested parties may contact me. Only in the German language!!! I do not speak any other!
Info(at)lebensraum-maintal.de
In order to hinder the spam harvesters in their collecting of email addresses from websites, we have removed the @ symbol. In order to create a functional email address simply replace the (at) with a @
Greetings from
Christa H. close to Frankfurt am Main, Germany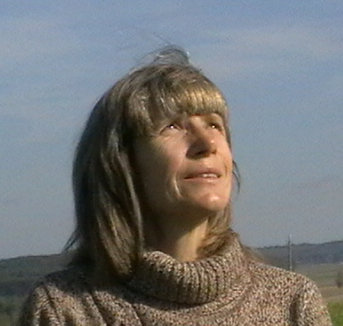 THe Harmony Omega has been supporting me on my journey of self-development since December 2010. Over the months I have noticed that I have become steadily more filled with lightness. I have also noticed how the positive effects of the Harmony Omega have gradually and gently increased over time. At the same time, just as with the other Harmony United products, there is never any unpleasant side effect.
Since I purchased the Omega I have experienced a steady growth in inner calmness and security.
The increase in inner calmness is also visible in my father for whom I am carer in his final years. Having the Omega in our house has brough about a very significant reduction in his otherwise nightly extreme confusion.
In March 2011, I lent my Omega to a friend for three weeks. The result was that my father's nightly extreme confusion almost immediately returned. After this I resolved never to lend my Omega to anyone else.
I would also wish to mention that since I own a Harmony Omega, people have entered my life who have since become warm friends. Amongst these are the residents in the Senior's home that I regularly visit with my father, my accordian and my Omega for regular singing sessions.
I am most grateful for all these things and consider myself blessed to have met the genial inventor of the Harmony Technology, Joachim Wagner who certainly deserves a Nobel Prize for his work, at a presentation on the 17th of September 2010. On the same evening I ordered the complete package of all the then available Harmony Technology products and, since the 22nd of September 2010, I have had many wonderful experiences with these more valuable then gold products.
I wish everyone at Harmony United Ltd. continued success.
Warmerst regards
Arnhild H., Dresden, Germany 
ah.hein(at)web.de
Interested parties may contact me. Only in the German language!!! I do not speak any other!
In order to hinder the spam harvesters in their collecting of email addresses from websites, we have removed the @ symbol. In order to create a functional email address simply replace the (at) with a @
My desire was to improve our rather large garden with the help of the Harmony Omega. The inventor, Joachim M. Wagner, helped us to find an appropriate position
At the moment it is little more than a feeling that the air in the garden is somehow softer, that the lawn seems much greener and the energy flows much better. One also gets ideas of how to re-design the layout of the garden.
In any event, the apple tree bore much more fruit than normal.
I would prefer to await the results from the Spring and Summer 2013 before writing a more detailed report.
Jürgen M. Berlin, Germany

After using the Harmony Omega for a whole year it is time to write a report.
Journeying on public transport I have carried the Harmony Omega in by back pack and felt remarkably more relaxed and concentrated.
At home, it is very noticeable that even unavoidable electro smog no longer has any noticeable effect. Before I had the Omega, I was accustomed to turning off the electricity at the mains before I could sleep at all. Nowadays, even if I forget to switch it off, I still get good sleep!
An expert in electrical installation and electro smog has advised me that wooden houses (to which construction type my house belongs) often become heavily charged with static electricity especially if the house has not been sufficiently earthed – a chronic problem with wooden houses.
The purification of drinking water using the video made by Karma Singh was of especial interest to me. Although I do not have the wherewithal to carry out so called "scientific" tests, I can definitely report that our drinking water is noticeably improved. Our water supply is from a well and is not of a high quality. Indeed, an inspector has even advised me that the bacteria count is too high and that we should not drink it. This reminded me of the Ganges which (according to all "normal" water tests) should not even be used to do washing let alone to drink. Yet literally millions of people bathe in it and drink it every year and the incidence of disease is almost vanishingly small. Anyway, we continue to drink our conventionally untreated water with the help of our Harmony Omega and, just as with the "Holy" Ganges, we have no ill effects whatsoever. In the 12 months that I have my Omega, I have not been ill at all.
Warmest regards and thanks
Christian W., Switzerland

I have had my Harmony Omega now for a little over one year and I must say that it is all that is promised. As soon as I set it in my flat (Am: Apartment) it was very noticeable that disturbances began to evaporate – a dripping water tap (Am: faucet), a temperamental printer, etc.. It is my impression that electrical devices last longer although I have no way of proving this.
A feeling of well-being established itself throughout my dwelling; my guests are much more relaxed. This effect even appears to manifest itself in the other flats in my building!
When I go for a long drive, my Harmony Omega is always with me. One drives much more relaxed and even the traffic around me seems more ordered and co-ordinated.
As the Omega is always with me I cannot, of course, say how things would have been had I not had it; there is no way of comparing what is with something which does not exist and any such speculation is, of course, ridiculous and a complete waste of time. The Harmony Omega supports one in all facets of life and one is, notwithstanding, always challenged to work upon one's self development – the only permanent thing in life is, after all, change!
My conclusion: I would never willingly part with my Harmony Omega.
Warmest regards
Irmgard W. Near Munich, Germany